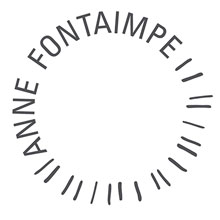 Je souhaite à travers ma production garantir une démarche globale, à fortes valeurs humaines et environnementales. Le «bien-faire» ne se limite pas seulement à la qualité du geste.
Il me semble ainsi évident de faire appel à des entreprises au plus proche de mon atelier, de veiller à la qualité et à la traçabilité des matières sélectionnées.
—
I wish through my production to guarantee a global approach, with strong human and environmental values. «Well-doing» is not just about the quality of the gesture.
It seems obvious to me to appeal to companies closest to my workshop, to ensure the quality and traceability of selected materials.
Le lin, naturellement cultivée en France, nécessitant peu d'eau, de la culture à sa transformation.
La gaze de coton, une matière agréable à vivre qui bénéficie du label Oeko-tex.
Le cuir, sélectionné pour son tannage végétal, est issu d'une mégisserie française.
Les garnitures, coton et laine biologiques, choisis pour leurs belles qualités, bénéficient du label GOTS.
Les encres de sérigraphie, dépourvues de solvant, se nettoient à l'eau, et sont fabriquées en France.
—
Linen, naturally grown in France, requires few water, from culture to processing.
Cotton gauze, a pleasant fabric to live, guaranteed by the Oeko-tex label.
Leather, selected for its vegetable tanning, comes from a French tannery.
Fillings, with organic cotton or wool trimmings, chosen for their good qualities, benefit from the GOTS label.
Silkscreen inks, solvent-free and watercleanable, are manufactured in France.
En quête de nouvelles créations, j'explore les multiples possibilités du tissu à travers des sujets singuliers.
Dans mon atelier, je construis ainsi de nouvelles représentations où l'objectivité compte autant que l'interprétation, me saisissant de paysages délaissés pour les réinvestir par la délicatesse de la couture et la grande liberté graphique qu'offre la sérigraphie.
Mes motifs sérigraphiés, à mi-chemin entre une géométrie abstraite et un imaginaire débridé, habite régulièrement mes tissus.
Certaines créations font appel à une broderie manuelle comme un outil graphique. Le fil cousu devient trait de crayon et accompagne naturellement mes paysages textiles.
De nouveaux univers s'offrent à nous, laissant place à une rêverie.
Les objets qui découlent de ma démarche cherchent par ailleurs à se glisser dans notre quotidien de manières aussi harmonieuse qu'inattendue.
J'avance avec un goût évident pour l'expérimentation, considérant les arts textiles comme une source poétique, créative et expressive.
—
On a continuing quest for new concepts, I explore the multifarious possibilities of fabric through uncommon subjects.
In my workshop, I construct new representations, where objectiveness counts as much as interpretation. I like to take forsaken landscapes and reconceive them, using the delicacy of needlework and the graphic freedom of screen printing.
Screen-printed patterns, half-way between abstract geometry and unbridled imagination, often adorn my fabrics.
Some of my creations use hand embroidery as a graphic tool. I virtually draw with needlework to give life to my textile landscapes.
New worlds open to us, places to daydream. My creative approach is to make decorative objects that fit into our daily life in different ways, leading to unlikely encounters, sometimes with offbeat images.
Sometimes I wonder where I am headed, but I push on, driven by a thirst for experimentation.
For me, textile arts are a spring of expressiveness, creativity and poetry.