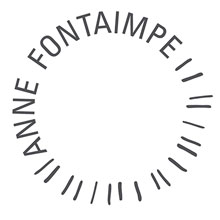 COLLECTION 2018-2019 ~ Gamme GZ
Une gamme qui explore les multiples qualités de la gaze de coton. GZ se décline en plusieurs formats pour nous accompagner au quotidien. L'effet plissé naturel de la gaze joue avec les motifs, en apportant une épaisseur visuelle et tactile.
Imprimé en sérigraphie avec des encres sans solvant sur gaze coton – label Oeko-Tex. Ensemble réalisé à la main, dans mon atelier en Auvergne.
A range that explores the many qualities of cotton gauze. GZ is available in several formats to accompany us on a daily basis. The natural pleated effect of the gauze plays with the patterns, bringing a visual and tactile thickness.
Printed in screen-prints with inks free solvent, cotton gauze label Oeko-Tex. Handmade set, in my workshop in Auvergne.